Monday, July 18, 2005
maybe they didn't like the movie?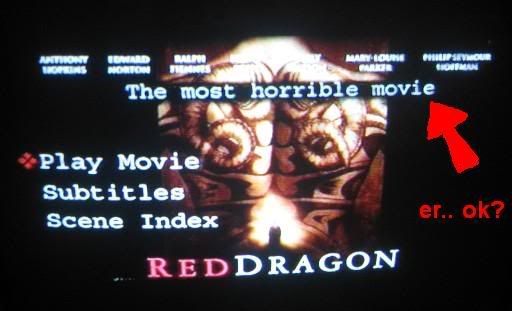 "nowadays, dvd so power. got movies "ownself review ownself".

eh. but the review bluff people leh!

ya lah. the movie actually quite interesting, what. where got "most horrible"?! bluff me, bloody hell.."
you see lah! this is what you get when you're too
cheapo
to buy movie tickets and watch in the cinema.
tsk.