Friday, July 01, 2005
the "cheer up, wayne" post
if me acting like a
retard
and emailing you a million and one songs (
all for the purpose of entertaining you and making you laugh. don't say i not sister, ah! the things i do for you boys. sigh. heh.)
isn't enough, here's some brain numbing stuff for youse, and all other bored souls out there.
*****
what colour, what colour?! hehehe. revenge is sweet, aye.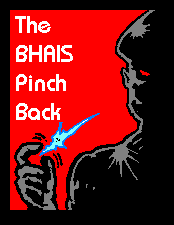 THE BHAIS PINCH BACK
*****
heh. this is cute. and i've heard many of these complaints from my male friends before.
A MEN'S ROOM MONOLOGUE
via
lancerlord
*****
this is really educational, but at the same time freakin hilarious. i wish they had stuff like this when i was in school. it would have made all those "talks" so much more interesting
(then maybe i would have payed attention instead of dozing off in the comfy air conditioned auditorium. heh.)

banzai!!
bwahahaha.
(you have to watch the flash to understand it lah. *grin*)

HOW PREGNANCY HAPPENS
via
evelyn
*****
i can only say one thing about this flash -
AWESOME FUNNY-LAUGH-TILL-YOU-FALL-OFF-THE-CHAIR SHITE!

of course, you might not get the full effect if you don't understand hokkien, but its still worth a look.
STICKMAN AH BENGS
via
jordan
*****
DUDE! i need to get my one of these for my wall! sweeeeet!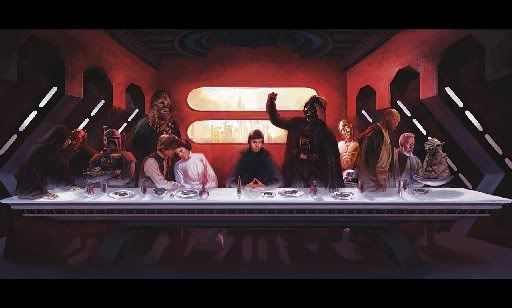 STAR WARS : LAST SUPPER
on a side note.
went out last night. popped down to
o bar
for a few drinks. man, age is really catching up with me. alcohol is starting to make me wonky. and my stamina for all nighters is definitely not what it used to be. sigh.
bumped into
scott
at mohd sultan. made him stand on the pavement to talk to me cos i was wearing heels and i was tall. heh.
also bumped into
aloysious
, that guy who works at devils bar. he cut his hair! why why why! now no more taiwanese / japanese long hair cutie pie already. bah. got asked why i haven't been to devils for so long. eh, i HAVE been there. just that i never bumped into him recently. heh.
spent a good night, just chilling out at o bar. enjoying the music, chatting with the peeps who work there.
geraldine
, the door *cough*bitch*cough*
(she's really nice, i swear! and she's hot, too. very oriental kinda. and she's got nice legs, and butt's not bad too. well, thats accordin to jaz, anyways.)

midi
, the bartender, is so cute. he does this hand-wave thing with me whenever he shakes my hand to say hi. haha.
my god. i frequent o bar so much. the people there all know me. but they're really nice, real friendly. and i love the atmosphere at the place lah. music's good too, if you like hip hop and r&b. of course, the
prices
are the
BESTEST
. heh.
tonight,
crazy elephant
at clarke quay with
the hups gang
. yay!