Sunday, June 05, 2005
The Weekend Of Too Many Photos
yeah, i got a little too
trigger happy
with my
camera
over the weekend. oh well. what to do? i'm a
cam-whore
. heh.
since i'm in a lazy mood
(as always. since when am i NOT lazy?!)
i shall just let post up as many photos of the weekend as i can.
warning : extremely graphic intensive! may take extremely long to load all photos!! have patience!!

FRIDAY - 3 JUNE 2005
a bunch of us went down to
johnny two thumbs
at far east cos scott was getting his tattoo and the rest of us wanted to
be kaypoh
watch. but never mind. i'm saving this for another post.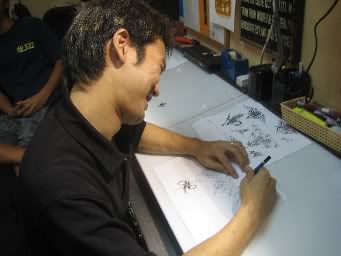 shh! do not disturb! pseudo tattoo artist at work!
after tattoos and dinner at burger king, we adjourned
(minus scott, who was tired and went home)
to
peranakan place
for the all important friday night activity -
BOOZING!
muahaha!
somewhere along the way we moved ourselves from the damn bloody hot alfresco place to
ice cold beer
where there was air-con and a pool table, and yet more
BOOZING!
heh.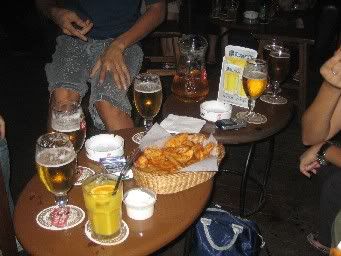 beer is gooooood.. beer is our frieeeeend.. bow down to beer!
this is how they get the drinks from the 1st floor to the 2nd floor at Ice Cold Beer - medieval style! with bucket and brute strength. stylo, man. heh.
shilton and jenn - wayne's brother and sister in law - damn cool peoples.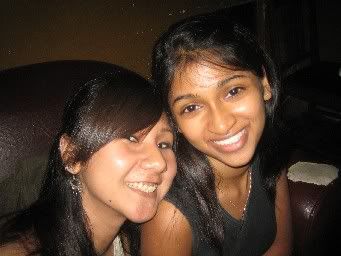 me and jay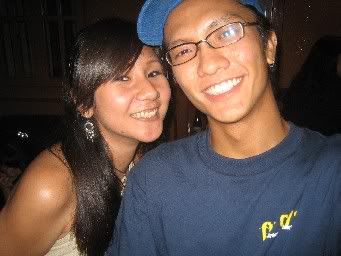 me and jon (aka squirrel aka ah-lon)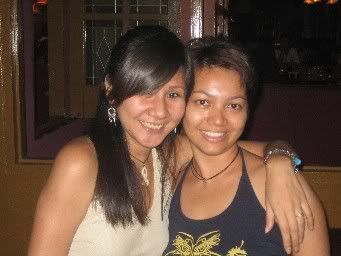 me and jenn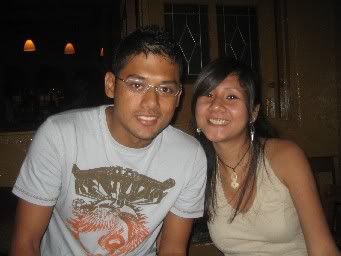 me and haresh
me, jon, wayne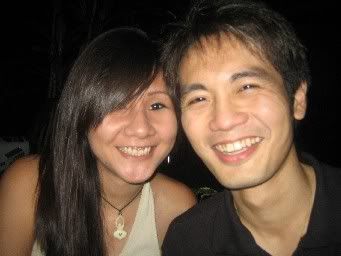 me and the best friend, brandon (aka ah bee)
the cousins "ng" and me
me and wayne (aka my ah di)
the infamous pool-queue-board - someone wrote "Lim Lau Peh" (meaning "Your Father") and our dear jon went to write "is JON" at the bottom. so it reads "Your Father Is Jon". muahahaha!
** full photo album :
TATTOOS & BEER - 030605
**
SATURDAY - 4 JUNE 2005
as usual, i slept the entire day away. met up with the hups gang at
gardens
for dinner / supper, then headed to
cafe iguana
at riverside point to meet kim, fique, kristian, and ash
(and some others but i don't know their names. oops.)
the
frozen mango margarita
at iguana
(they call it the macho frozen or something liddat.)
is quite awesome. and its HUGE. and its $30. but after midnight you get 50% off, which means its $15. which means that i only had to pay $7.50 for sharing it with kristian.
cheap booze
. i like! heh.
trooped down to
o bar
(where else?! every weekend we always end up there.)
turns out it was
jeremy's birthday
, so alot of people were already there. and jeremy was already drunk / sleeping by the time we got there at 1am
(and he slept all the way till they woke him up at 4am to go home. power drunkard. heh.)
newton
for supper, where we got
FREE FOOD
! woot! stingray and kangkong. awesome-ness.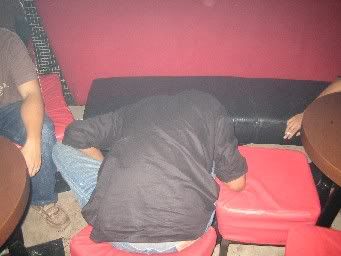 the drunk / sleepy birthday boy - who was very "poor thing-ly" left in the corner to sleep it off, after puking 3 times.
boys and girls, see what happens when you get drunk? especially when you get drunk on your birthday and you fall asleep / pass out? thats right. you end up giving BJs. so don't let this happen to you! get drunk and GO HOME! don't fall asleep when your friends are still around!! especially if there's a camera around!
crazy boy-oes
crazy boy-oes and one crazy girlie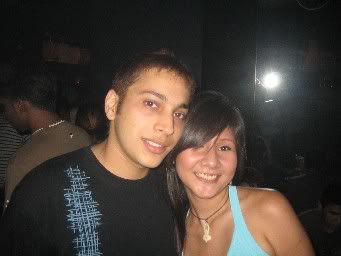 me and ash, who's back from melbourne
me and richie - cam-whore duo (and damn proud of it!)
kim, richie, me - part 1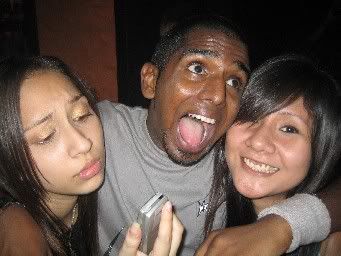 kim, richie, me - part 2
amanda, richie, ash - awww, so sweet - group hug!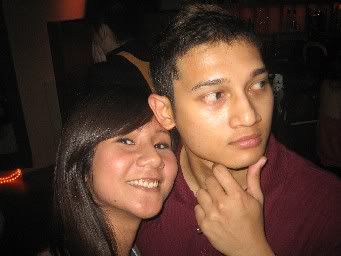 me and fique (who refuses to look directly at the camera)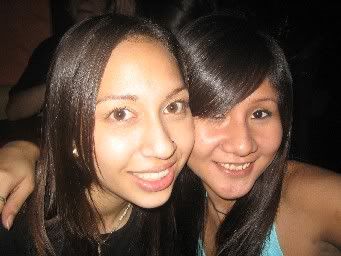 me and kim (sober, for once!)
me and sukh (who's proving that he has way bigger eyes than me.)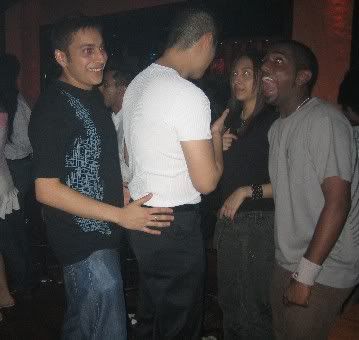 ah yes. the infamous "up the bum-bum" shot. look how happy richie is at the thought. the guy in white was irritating. 'nuff said.
this is how you do "the chicken dance"- act like a chicken and peck peck peck!
the return of "doctor not-so-evil" from "austin flowers". he's also aquired an extra head somewhere along the way. hmm.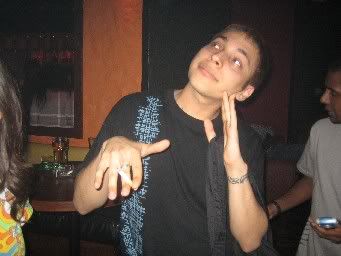 ash gets in touch with his feminine side after a few vodkas
crazy boy-oes plus one semi-awake, half-drunk birthday boy
** full photo album :
O BAR - 040605
**