Tuesday, February 15, 2005
bon voyage, SIL
sunday night, a bunch of us gathered at changi airport's terminal 2 to bid
farewell
(for now.)
to
sue
, who left our sunny isle for further studies in australia's university of queensland.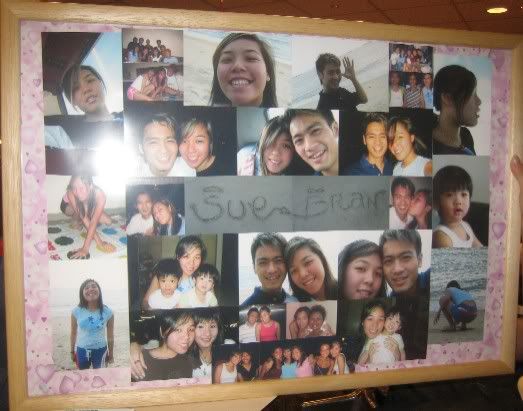 the photo montage BRANDON made for SUE that made her cry. isnt it nice? aww, sho shweet.. *sniff*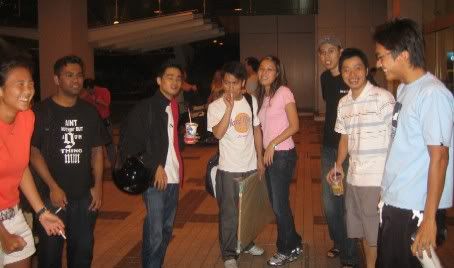 the entourage - steph, wayne, scott, brandon, sue, ivan, huilam, jon, and camerawoman, me.



i just had to include this photo. i call it :

AH BENG & AH SENG SQUAT BY RAILING "SIO HOONG KEY"

so

fierce

! so "gu wah zai"!

ahahahaha!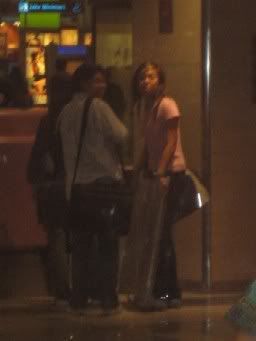 BYE BYE, SUE-LYNN!

study hard in oz, be good, take good care of yourself, email us, have fun, enjoy the freedom (heh.)

and

most importantly

- remember to find me a tall, bronzed, godlike, rich, drop dead gorgeous, hunkalicious surfer dude to accompany me when we go up to visit!! bwahahaha!



WE'LL MISS YOU!! :)



sigh. everyone's leaving. so sad. sigh.
*****
photos from the sending off are online. click
HERE
please thank you.