Monday, January 03, 2005
new year's eve celebrations
held at
wayne's brother's place
in bishan.
among the things i remember of the festivities :
yummy pasta, chicken curry, assorted beer, vodka orange, tequila shots, bourbon coke, wine, smelly cigars,

FIREWORKS

!

rauccous laughter, silliness, drunken-ness... good company, chilling out... music, shania twain at one point... a visit from the piggies that wasnt a visit after all... handshakes and hugs all round to ring in the new year...

all in all,
a wonderful night
and one to remember. :)


SHILTON & JENNIFER - our wonderful hosts for the night who didnt mind our drunken antics and the mess we left behind. thanks and apologies again!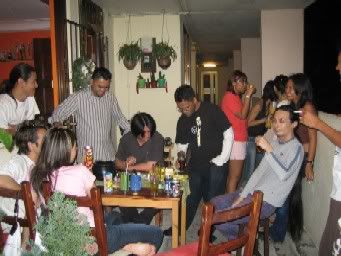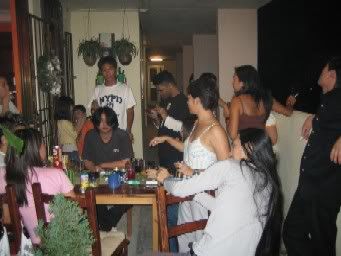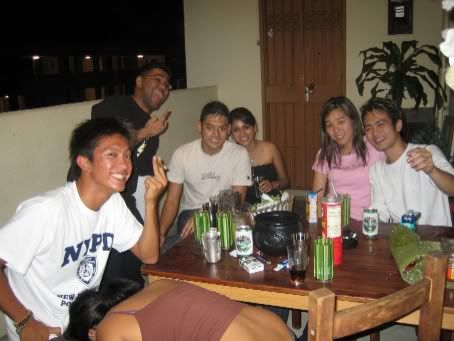 CROWD SHOTS - starting of the party ; middle of the party ; ending of the party

see any differences in the photos? no? then look closer! heh.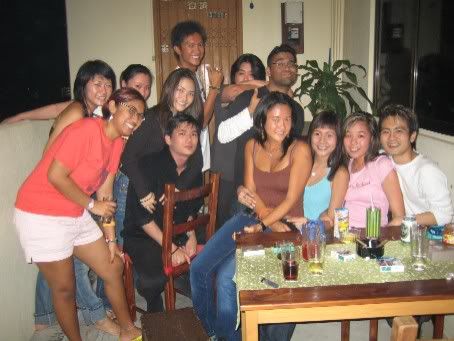 GROUP SHOT - minus haresh + gf once again becos they came late!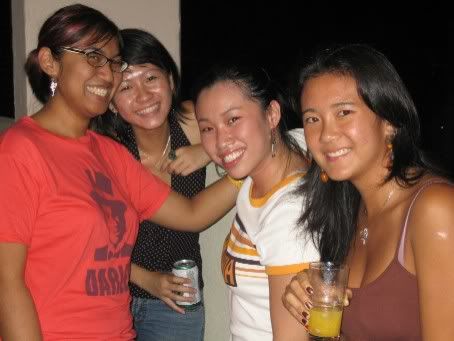 STEPH & FRIENDS - pity them who had to endure our crazy drunken silliness!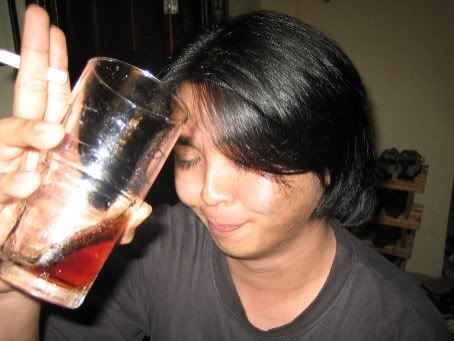 drunken PETE - you cant really see it here, but he was really red!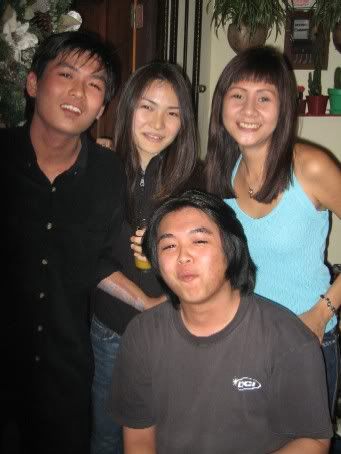 the hendricks brothers + mel + me.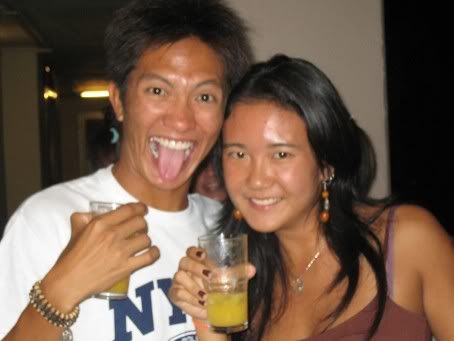 JON & STEPH - jon's not drunk, by the way. he's just being "squirrely". heh.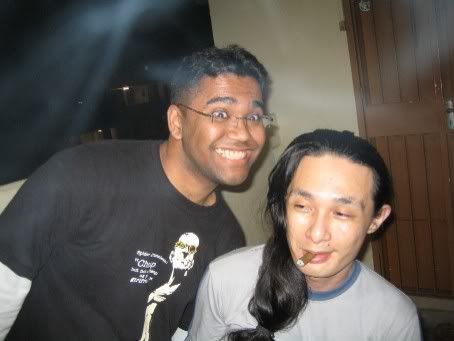 a very drunken WAYNE and equally if not more sloshed VIC - the insane duo who provided us much laughter with their crazy antics and silly talk.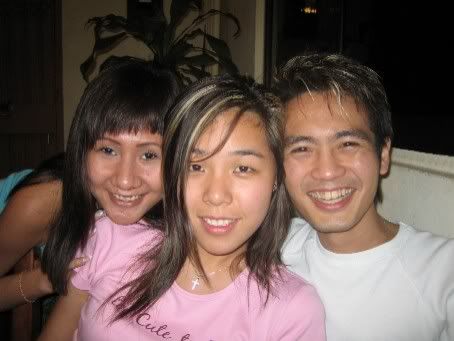 me + sis-in-law, sue + my best pal, brandon.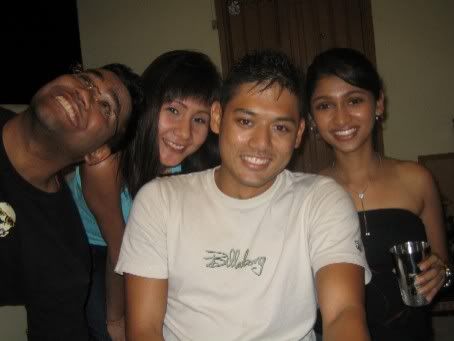 drunken mama (a.k.a wayne) + me + haresh + gf.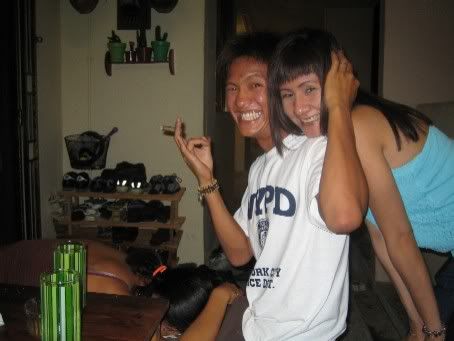 ah, yes. the infamous "happiest man on earth" photo.

ME, JON and that's poor STEPH on his lap. and no, she's not doing what you think she's doing. she's had a drop too much and is resting, that's all! dirty minds. tsk. heh.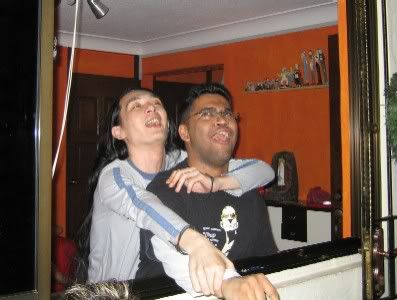 the other infamous shot - "orgasmic relief".

dont ask what VIC and WAYNE are doing. you dont wanna know. eeeeee! *shhhhh*

bwahahahahaha!

********************

the full

65 photos of drunken-ness

found at

new years eve 04