Thursday, December 30, 2004
WAYNE
- the url for the staircase photo is here :
http://img.photobucket.com/albums/v296/shaun_n_eileen/IMG_0043-edit.jpg
**********
i actually quite like my new haircut now -
cuckoo looking, ridiculousy short, assymetrical, toot-toot fringe and all
.
and all the frizzy, split-end-ed, straw-like hairs at the bottom have been snipped off! yay!
funny how things can grow on you, isnt it. hee.
**********
watched
ALFIE
yesterday, while bumming at home on *ahem*
medical leave
. heh.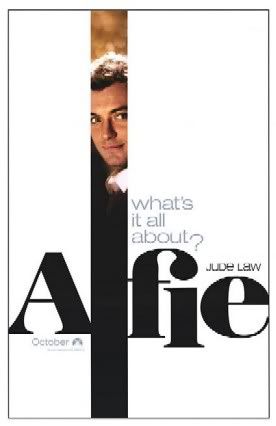 3 reasons to watch ALFIE :
i) its a REALLY REALLY good movie with an interesting (albeit slightly cliched)
storyline
.
ii) the
acting
is credible.
iii) it stars
JUDE LAW
, looking absolutely hunkalicious and spouting a pronounced sexy english accent *drool*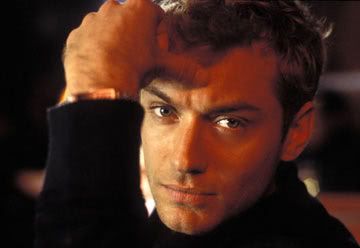 oh. and before i forget.
I THINK EVERY GUY SHOULD WATCH

ALFIE.
especially
lying, two-faced, conscience-devoid, cheating, no good scumbags
.
especially
promiscous, womanising party-boys
.
especially the
commitment-phobes
.
hmm.
this applies to
FEMALES
too, if you fit the descriptions above.
why do i say this?
GO AND WATCH THE MOVIE WHEN IT OPENS
. then you'll know what i mean.
and so, to end off this post - my favourite line from the movie, ALFIE :
"YOU DON'T KNOW WHAT

YOU'LL DO TILL YOU REALLY

LOVE SOMEONE"
i couldnt agree more. ;)